Elisa Barker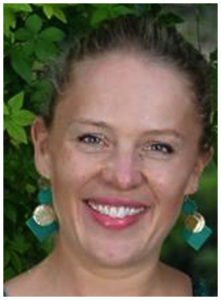 Elisa is an experienced practicing registered nutritional therapist obtaining her BSc in Nutritional Therapy from the University of West London. Her journey in studying and practicing Nutritional Therapy has enabled Elisa to experience the value and power that lifestyle and dietary modifications can have.
Nutritional Therapy
Nutritional Therapy is a scientific and evidence based approach to improving heath and quality of life. A holistic picture is built of every individual client, including current symptoms but more importantly the cause. Biochemical imbalances, vitamin and mineral deficiencies, hormonal imbalances, digestion and gut integrity and absorption of nutrients and lifestyle factors all interplay in health and wellbeing. Therefore Nutritional Therapy is concerned with not only improving quality of life and health now but understanding the clients individual journey to this point and how to maintain health and longevity in the future. In addition to examining dietary and lifestyle factors Nutritional Therapy can also explore functional testing and supplements as needed.
Elisa specialises in:
Personalised Nutrition Plans
Hormone Balance
Weight Loss
Immunity
Pregnancy Nutrition
Chronic Illness
"…I have always followed what I thought was a healthy exercise and dietary programme. However, despite this, following the birth of my first child I experienced a difficult and challenging time of ill health.."
"…The discovery of Nutritional Therapy enabled me to build back up, not just to pre pregnancy health levels, but an enhanced version.."
Evidence based
The evidence base of the therapy provides a solid foundation for dietary programmes and modifications and the power of nutrition is evident in the results that it produces.
Dietary misconceptions in the media and healthcare industry sometimes makes decision making about individual situations difficult. Nutritional Therapy can help to guide clients through these.